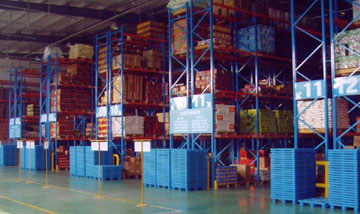 Warehousing
We will research the best location for storing your cargo based on your requirements and will put the handling and storage package together, managing the inventory and outbound shipments.
We keep you updated on all outbound shipments and the inventory remaining, as well as storage costs and when the next shipment should arrive before inventory reaches zero.
Overages, shortages and damages will also be sorted out by our operations dept, always maintaining balanced inventory levels.
We have worked with some of the largest manufacturing companies in the world, maintaining their raw material inventories and delivering material to several different destinations via ship, truck, barge and railcar.
By outsourcing this labor intensive function to us allows you to better employ your own people in more productive areas, saving you time and money.
OUR PROMISE:
You will always know where your shipment is and when it will be delivered.